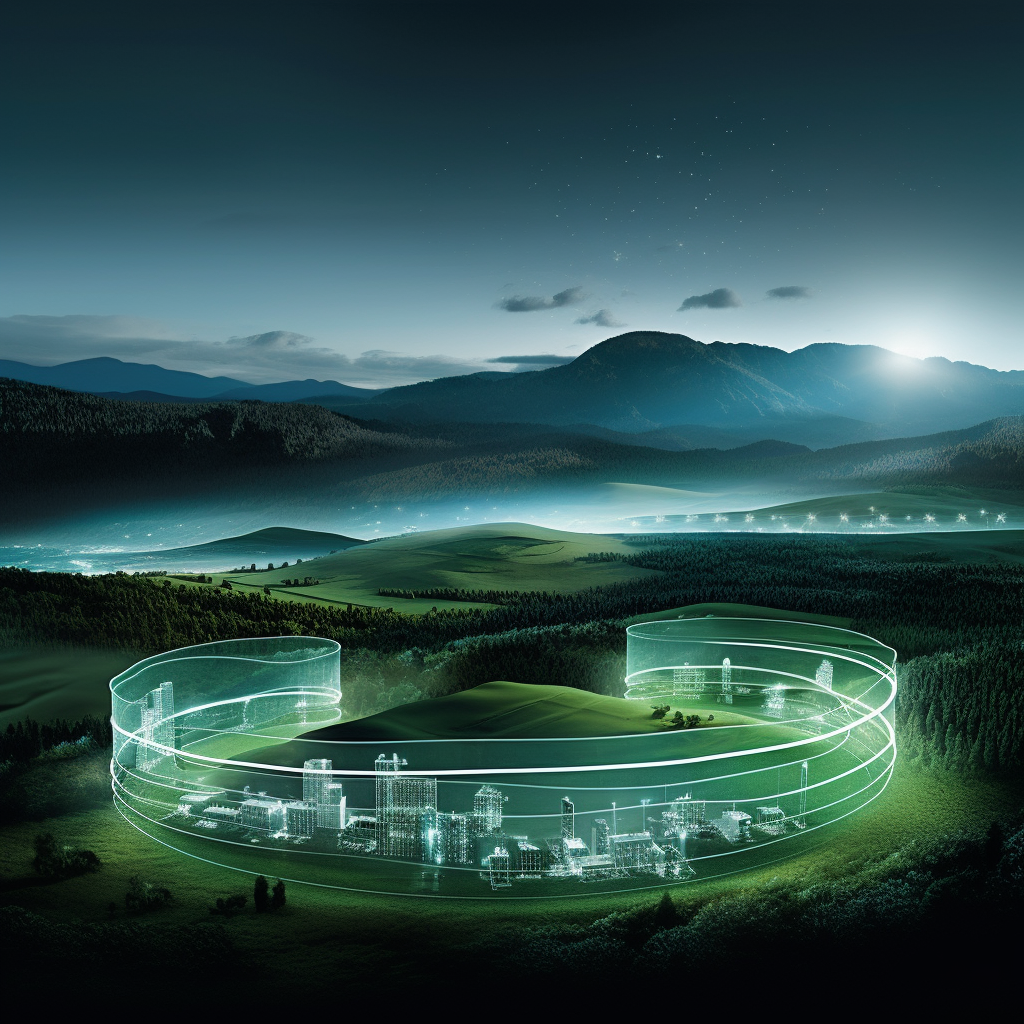 The Integral Role of Batteries in Green Energy Evolution
The dawn of the 21st century witnessed a seismic shift in how we harness and utilize energy. With climate change concerns becoming more pronounced, the global community has leaned heavily towards renewable energy sources, like solar and wind power, to meet their increasing energy demands while ensuring the preservation of our planet. However, these energy sources are not without their quirks. Their intermittent nature often leaves the grid wanting for more consistent energy delivery. Enter batteries—a cornerstone that bridges the reliability gap of renewable energy systems.

Batteries have been around for centuries, powering our torches, toys, and eventually, our cell phones. Yet, in recent years, their application has grown exponentially in relevance and importance, notably in the realm of renewable energy. This article aims to unravel the intricate relationship between batteries and renewable energy systems. We will delve deep into the types of batteries that are most compatible with these systems, the innovations on the horizon, and the economic ramifications of integrating batteries into renewable energy systems.


The Growing Importance of Renewable Energy

The 21st century has ushered in an era of technological innovation and a deepened understanding of our environmental responsibilities. As global temperatures rise and extreme weather events become more frequent, the pressure to shift from fossil fuels to renewable energy sources intensifies.

In 2020 alone, renewables accounted for almost 90% of the total power capacity added worldwide. Solar and wind energy, in particular, have seen unprecedented growth due to their falling costs and improved efficiency. Governments around the world, realizing the economic, environmental, and societal benefits of renewables, are investing heavily in infrastructure and offering incentives to businesses and individuals alike.

However, renewable energy, especially from sources like the sun and wind, presents an inherent challenge: intermittency. Solar panels produce electricity only when the sun shines, and wind turbines when the wind blows. This mismatch between energy production and consumption times necessitates a reliable storage solution. This is where batteries come into play.

Understanding Battery Basics

A battery, in its simplest form, is a device that stores electrical energy in a chemical form, ready to be released when needed. The core components of a battery are its anode, cathode, and electrolyte. When a battery discharges, a chemical reaction occurs between the anode and the electrolyte, releasing electrons. These electrons travel through an external circuit, providing power, before returning to the cathode, completing the circuit.

There are two primary metrics to understand when evaluating a battery for renewable energy storage:
Capacity: Measured in ampere-hours (Ah) or watt-hours (Wh), it indicates the amount of energy a battery can store.
Cycles: Refers to the number of complete charge and discharge sequences a battery can handle before its capacity significantly diminishes.

For renewable energy systems, batteries need to have a high capacity and be capable of enduring many cycles due to the frequent charging and discharging.

How Batteries Enhance Renewable Energy Systems

4.1. Storing Excess Energy

The most immediate role of batteries in renewable systems is energy storage. When the sun is shining, or the wind is blowing strong, energy production can often surpass immediate consumption. Instead of wasting this excess energy, it's stored in batteries for later use, ensuring no energy goes to waste.

4.2. Providing Stability

Batteries can respond to power demands faster than most traditional power plants. In instances where there's a sudden spike in energy consumption, batteries can deliver the necessary power almost instantaneously, ensuring grid stability.

4.3. Supporting Grid Independence

For homes and businesses with installed renewable energy systems, batteries enable them to function off the grid. This not only leads to significant savings but also provides a reliable power source during grid outages.


Types of Batteries Used in Renewable Energy

When considering batteries for renewable energy storage, one size doesn't fit all. Depending on the specific application, energy requirements, and budget, different technologies come into play. Here's a closer look at the most popular types.

5.1. Lithium-ion


Description: Lithium-ion (Li-ion) batteries are perhaps the most well-known due to their widespread use in consumer electronics.
Advantages: They offer high energy density, require minimal maintenance, and have a longer lifespan than many other battery types.
Drawbacks: They are more expensive initially, and concerns about sourcing lithium responsibly and safely have arisen.
5.2. Lead-acid


Description: These are the oldest type of rechargeable battery and are often found in automotive applications.
Advantages: Cost-effective, reliable, and proven technology with a moderate energy density.
Drawbacks: They have a shorter lifespan compared to Li-ion, are heavier, and require regular maintenance.
5.3. Flow Batteries


Description: Flow batteries store energy in external tanks, rather than within the battery cells themselves.
Advantages: They're scalable (larger tanks mean more storage) and have a long cycle life.
Drawbacks: Lower energy density than Li-ion, making them less suitable for compact applications.
5.4. Sodium-ion


Description: A newer technology where sodium ions are exchanged between the cathode and anode.
Advantages: Sodium is abundant and cheaper than lithium. These batteries also possess a potential for high energy density.
Drawbacks: Still in the early stages of commercial deployment and might not be readily available everywhere.

Battery Innovations and the Future of Renewable Energy

Innovation is the lifeblood of technology, and the realm of batteries is no exception. As the demand for renewable energy storage increases, the race to create better, more efficient, and cost-effective batteries heats up.

Recent advancements include:


Solid-state batteries: Swapping liquid electrolytes for solid ones, these batteries promise higher energy densities and longer life cycles.
Graphene batteries: Leveraging the super-conductive properties of graphene, these batteries could offer rapid charging times and higher capacities.
Second-life batteries: Repurposing used electric vehicle (EV) batteries for grid storage, thereby extending their usefulness and reducing waste.

Such innovations not only promise to make renewable energy more feasible but also strive to drive down costs, making clean energy accessible to more people.

Economic Impacts of Battery Integration in Renewable Systems

The integration of batteries into renewable energy systems isn't just an environmental boon but an economic one as well. By ensuring a steady power supply, businesses can avoid downtime, and homeowners can sidestep high peak-time energy rates. Furthermore, as the demand for batteries rises, so does the potential for job creation in the sector, from research and development to manufacturing and maintenance.

However, it's crucial to weigh the initial investment in battery storage against potential savings. As technology improves and costs decrease, the return on investment for battery storage is expected to become even more favorable.

Challenges and Solutions

While batteries promise a brighter, more sustainable future, the road isn't without its obstacles. Here, we identify some pressing challenges and the innovative solutions being devised to address them.

8.1. Resource Scarcity and Ethical Concerns

Challenge: As demand for batteries, especially lithium-ion, soars, concerns about the sustainable and ethical sourcing of materials like lithium, cobalt, and nickel arise. Mining these materials can be environmentally detrimental and, in some regions, marred by human rights abuses.

Solution: Research into alternative materials and battery technologies is ongoing. Furthermore, recycling initiatives aim to reclaim valuable materials from used batteries, reducing the need for new raw materials.

8.2. Battery Lifespan and Efficiency

Challenge: Despite advancements, battery degradation remains an issue. Over time, the storage capacity of batteries diminishes, leading to reduced performance.

Solution: Continued research into prolonging battery life, like solid-state batteries, could offer longer life cycles. Additionally, proper battery management systems can optimize charging and discharging, enhancing efficiency and lifespan.

8.3. Environmental Impact of Battery Disposal

Challenge: End-of-life batteries, if not properly disposed of or recycled, could present environmental hazards due to their chemical composition.

Solution: Increased investment in battery recycling facilities and legislations mandating responsible disposal can mitigate these effects. Second-life applications, where used batteries are repurposed, also present a sustainable alternative.

8.4. High Initial Costs

Challenge: Despite the long-term benefits, the initial investment required for battery storage systems can be daunting for many individuals and businesses.

Solution: Government incentives, tax breaks, or subsidies can make these systems more accessible. As production scales up and technology advances, prices are also expected to drop, making it a more feasible solution for a wider audience.


Conclusion

The symbiotic relationship between batteries and renewable energy systems is pivotal in our transition to a more sustainable future. As we've explored, batteries not only address the intermittency issues of renewables but also enhance grid stability and empower energy independence. While challenges exist, the global community's combined efforts — from researchers to policymakers to consumers — are steadily steering us towards innovative solutions and practices.

As the urgency to combat climate change grows, the amalgamation of renewable energy and advanced battery storage solutions will undoubtedly play a central role. It's a journey filled with promise, and every step taken, no matter how small, brings us closer to a more sustainable, cleaner, and brighter tomorrow.

FAQs

Why are batteries important for renewable energy systems?

Batteries store excess energy produced, ensuring consistent power delivery, especially during periods when renewable sources aren't active.
Which battery type is best for renewable energy storage?

It depends on the application. Lithium-ion is popular due to its high energy density and long lifespan, but other types like flow batteries or lead-acid might be more suitable for specific needs.
How long can batteries store renewable energy?

The duration varies based on the battery's capacity and the energy demands of the system. Some setups can store energy for several hours to days.
Are there environmental concerns with batteries?

Yes, sourcing materials for batteries can be environmentally challenging. Moreover, improper disposal of old batteries can harm the environment. Recycling and responsible sourcing are solutions.
Is the initial cost of battery storage worth it?

While the initial investment is high, the long-term benefits, such as energy savings, grid independence, and environmental impact, often justify the cost.