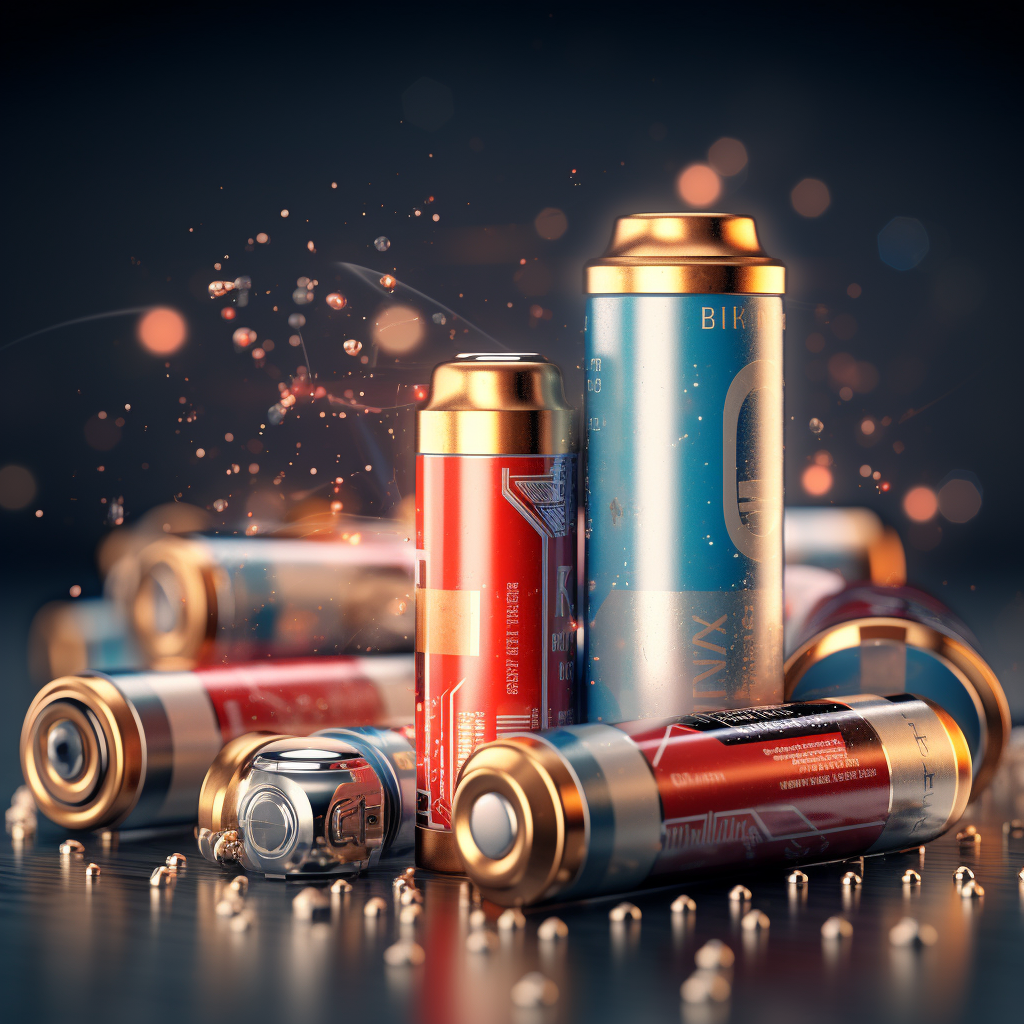 Lithium-Ion Vs. Nickel-Cadmium: Decoding the Battery Battle
When it comes to portable power, batteries play a pivotal role in running our modern world. Whether it's the smartphone in your pocket, the drill in your garage, or the backup energy source for critical infrastructure, battery technology underpins the functionality of a vast array of modern gadgets and systems. Among the numerous battery types available today, Lithium-Ion (Li-Ion) and Nickel-Cadmium (Ni-Cd) stand out as two of the most prevalent and discussed.

For decades, both these battery types have been staples in various industries, each having its unique set of benefits and challenges. However, as technological advancements surge forward, consumers and industries alike wonder: which of these two reigns supreme in today's ever-evolving world? Through this article, we'll dissect the intricacies of both Lithium-Ion and Nickel-Cadmium batteries, exploring their histories, advantages, real-world applications, and more.

In the race for energy efficiency and sustainability, understanding the strengths and weaknesses of these two battery giants becomes essential. Let's dive deep into the world of batteries and shed some light on this electrifying debate.

History and Development of Lithium-Ion and Nickel-Cadmium Batteries


2.1. Lithium-Ion (Li-Ion)
Lithium-Ion batteries, despite being a central component in contemporary electronic devices, are a relatively recent invention in the grand scheme of battery history. The journey began in the 1970s when researchers first began experimenting with lithium as a battery component due to its exceptional conductivity and electrochemical potential. The first non-rechargeable lithium batteries were commercialized in the 1980s. However, it wasn't until 1991 that Sony and Asahi Kasei released the first commercial Li-Ion rechargeable battery, revolutionizing portable electronics.

2.2. Nickel-Cadmium (Ni-Cd)
On the other hand, Nickel-Cadmium has a longer history, dating back to the early 20th century. Invented in 1899 by Swedish engineer Waldemar Jungner, Ni-Cd batteries gained significant traction in the mid-1900s due to their durability and high energy density. They became a popular choice for a wide range of applications, from portable electronics to aerospace endeavors.

Chemical Composition and How They Work

3.1. Lithium-Ion
Composition: The primary components of a typical Li-Ion battery include a lithium cobalt oxide (LiCoO2) cathode, a graphite anode, and an electrolyte composed of lithium salts dissolved in an organic solvent.
Function: When discharging, the lithium ions move from the anode to the cathode through the electrolyte, producing an electric current. During charging, this process is reversed.

3.2. Nickel-Cadmium
Composition: Ni-Cd batteries primarily consist of a nickel hydroxide (Ni(OH)2) cathode, a cadmium anode, and an alkaline electrolyte.
Function: As the battery discharges, the nickel cathode is oxidized while the cadmium anode is reduced. Charging reverses these reactions.

Advantages of Lithium-Ion Batteries


High Energy Density: Li-Ion batteries can store a substantial amount of energy in a relatively small space, making them ideal for modern portable devices.
Low Self-Discharge: They lose their charge at a slower rate compared to Ni-Cd batteries.
No Memory Effect: Li-Ion batteries can be recharged at any stage of discharge without affecting their capacity, unlike Ni-Cd batteries which may face a reduced total capacity if consistently recharged without being fully discharged.
Environmentally Friendly: In comparison to Ni-Cd, Li-Ion batteries are generally less harmful to the environment, especially if recycled properly.

Advantages of Nickel-Cadmium Batteries


Durability and Robustness: Ni-Cd batteries are known for their resilience under tough conditions. They can handle deep discharges without significant capacity loss.
High Discharge Rate: They excel in scenarios where high power output is required in short bursts, making them perfect for power tools and other high-drain devices.
Long Shelf Life: When stored properly, Ni-Cd batteries can retain their charge for extended periods without significant degradation.
Cost-Effective: Historically, Ni-Cd batteries have been less expensive to produce than their Li-Ion counterparts, though this gap has narrowed in recent years.

Comparative Analysis: Performance, Longevity, and Environmental Impact

Performance:


Li-Ion: These batteries generally offer a higher energy density, allowing for longer device runtime. Their low self-discharge rate keeps them efficient over longer periods of inactivity.
Ni-Cd: While they might have a lower energy density, they can deliver power more rapidly, making them invaluable for certain applications.

Longevity:


Li-Ion: With proper care, Li-Ion batteries can retain their capacity for hundreds to over a thousand charge cycles. Their lack of a memory effect means users don't need to fully discharge them before recharging.
Ni-Cd: These batteries also boast a long cycle life, but they suffer from the "memory effect", requiring more mindful charging habits to maintain maximum capacity.

Environmental Impact:


Li-Ion: Generally seen as more eco-friendly, especially with recent advancements in recycling methods. However, the mining of lithium and cobalt, essential components of these batteries, raises environmental and ethical concerns.
Ni-Cd: The presence of cadmium, a toxic heavy metal, poses environmental challenges. Improper disposal can lead to soil and water contamination. Nonetheless, many countries have established effective recycling programs for Ni-Cd batteries.
Real-World Applications and Use Cases

Lithium-Ion:
Consumer Electronics: From smartphones to laptops, Li-Ion batteries power most of our daily gadgets.
Electric Vehicles: The automotive industry, especially electric cars, heavily relies on Li-Ion for its high energy density.
Renewable Energy Storage: Used in storing energy from solar panels and wind turbines.
Nickel-Cadmium:
Power Tools: Due to their high discharge rates, they're a top choice for drills, saws, and other tools.
Emergency Lighting: Their ability to provide a consistent power output makes them ideal for this application.
Aviation: Certain aircraft systems, especially older models, utilize Ni-Cd batteries due to their reliability and performance under a range of conditions.

Safety Concerns
Lithium-Ion:
Thermal Runaway: One of the more serious safety concerns with Li-Ion batteries is the risk of thermal runaway. This refers to a self-sustaining reaction that can result in rapid temperature rise and potentially, a fire or explosion. This is usually triggered by internal or external short circuits, overcharging, puncturing, or exposure to high temperatures.
Swelling: Over time, especially if exposed to excessive heat or charged improperly, Li-Ion batteries can swell. This not only reduces the battery's efficacy but can also be a risk if the battery bursts.
Risk during Transport: Due to their high energy density and the risk of thermal runaway, transporting large quantities of Li-Ion batteries, especially by air, has specific safety guidelines.

Nickel-Cadmium:
Toxicity: Cadmium is a toxic heavy metal. If a Ni-Cd battery is punctured or improperly disposed of, it can release this toxic substance, posing health risks.
Memory Effect: While more of a performance concern than a direct safety issue, the memory effect can cause Ni-Cd batteries to unpredictably lose charge, which can be problematic in critical applications.
Overcharging: Like many batteries, Ni-Cd batteries can be damaged by overcharging, leading to reduced lifespan and potential risk of leakage.

The Future of Battery Technology: What's Next?
The world of battery technology is ever-evolving, driven by the relentless push for better performance, increased safety, and greater environmental consciousness. While Lithium-Ion batteries currently dominate many sectors, especially consumer electronics and EVs, their reign may not be indefinite.

New research into solid-state batteries, which promise even higher energy densities and enhanced safety, might be the next big leap. Moreover, the quest for more sustainable and abundant materials has given rise to experimentation with Lithium-Sulfur, Sodium-ion, and even magnesium-ion batteries.

Nickel-Cadmium, while robust and reliable, faces challenges, especially due to environmental concerns surrounding cadmium. Their niche in specific high-discharge applications might still persist, but overall, they could see a decline in favor of newer technologies or even other Nickel-based batteries like Nickel-Metal Hydride (NiMH).

Conclusion
In the electrifying face-off between Lithium-Ion and Nickel-Cadmium batteries, each emerges with its unique strengths and challenges. While Lithium-Ion dominates the current landscape with its impressive energy density and versatility, Nickel-Cadmium's resilience and rapid discharge capabilities still find it a place in specific niches. However, as the world shifts towards sustainability and increased performance, the battery industry will undoubtedly continue to innovate, perhaps introducing contenders that might outshine both. Staying informed and adaptable is the key, as today's supreme might be tomorrow's obsolete.
FAQs: Lithium-Ion Vs. Nickel-Cadmium Batteries
Q1: Why have Lithium-Ion batteries become more popular in recent years?
A: Lithium-Ion batteries offer a higher energy density, meaning they can store more energy in a smaller space. This, combined with a lower self-discharge rate and no memory effect, makes them particularly suitable for modern electronics and electric vehicles.
Q2: What is the 'memory effect' often associated with Nickel-Cadmium batteries?
A: The memory effect refers to a phenomenon where Ni-Cd batteries remember the discharge point and can, over time, "forget" part of their total capacity. This happens if they are repeatedly recharged without being fully discharged, leading to decreased battery performance.
Q3: Are Lithium-Ion batteries safe?
A: Generally, Lithium-Ion batteries are safe. However, there are potential risks like thermal runaway, which could lead to fires or explosions, especially if the battery is punctured, short-circuited, overcharged, or exposed to high temperatures. Safety precautions during usage, charging, and transportation are essential.
Q4: Why are Nickel-Cadmium batteries considered environmentally hazardous?
A: The primary concern with Ni-Cd batteries is the presence of cadmium, a toxic heavy metal. If these batteries are improperly disposed of, cadmium can leak into the soil and water, posing environmental and health risks.
Q5: Can I replace a Nickel-Cadmium battery with a Lithium-Ion one in my device?
A: It's not always a straightforward swap. The two battery types have different voltages, discharge rates, and charging mechanisms. Before making a switch, ensure the device is compatible with Lithium-Ion batteries, or you might risk damaging the device or the battery.
Q6: How long do Lithium-Ion and Nickel-Cadmium batteries last?
A: The lifespan of a battery depends on usage, charging habits, and environmental conditions. On average, a Li-Ion battery can last for hundreds to over a thousand charge cycles, while Ni-Cd batteries can have similar longevity but might suffer capacity loss due to the memory effect.
Q7: Are there any advancements in recycling these batteries?
A: Yes, recycling technologies have improved over the years. For Lithium-Ion batteries, advancements in recycling methods aim to recover more materials with less environmental impact. Nickel-Cadmium batteries, given the environmental concerns around cadmium, have robust recycling programs in many countries to prevent harmful disposals.