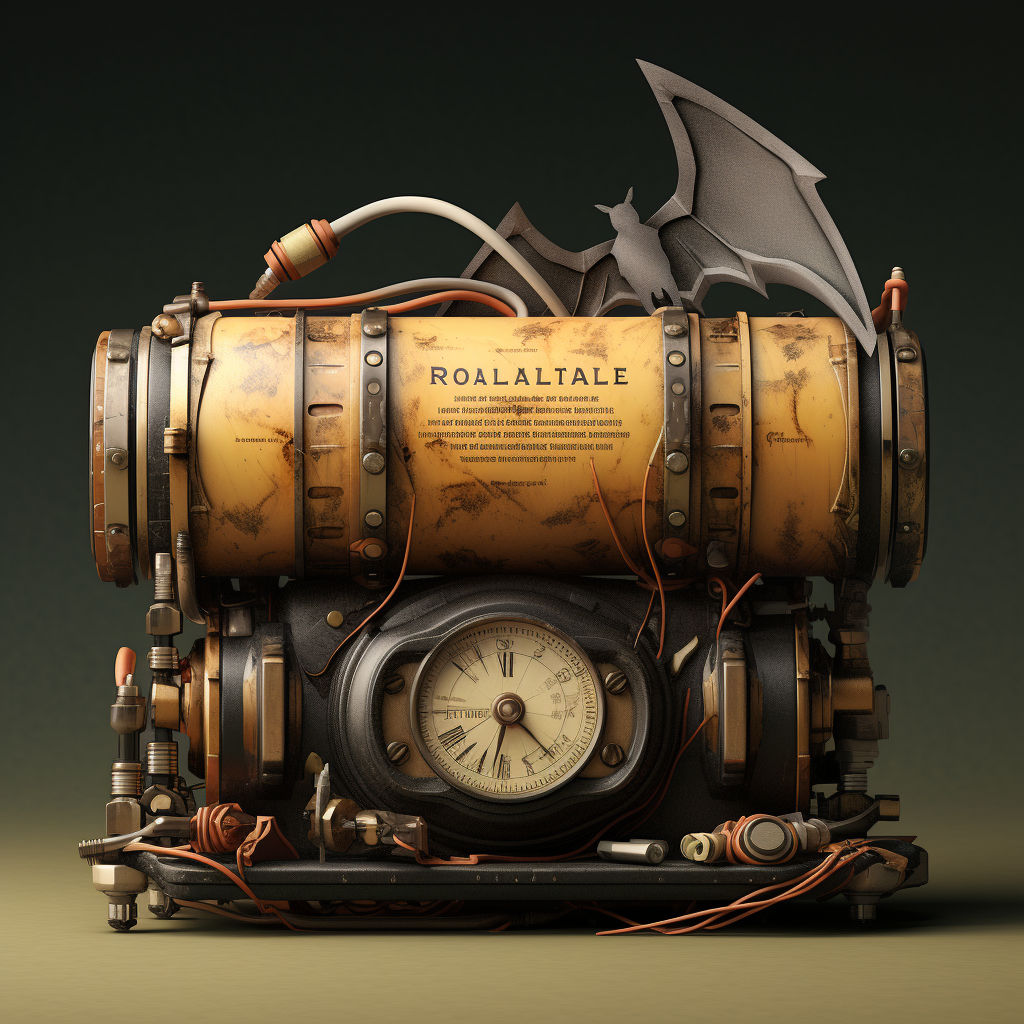 Understanding Battery Lifespan: Signs, Science, and Solutions
Imagine this scenario: you're about to give a critical presentation, and your laptop displays a 20% battery warning. But as you scramble to plug it in, the battery plummets to 5% and then shuts down—caught off guard, you're left in a frantic rush. While modern rechargeable batteries have revolutionized our portable world, they are not invincible. Like any physical object, they deteriorate over time. Knowing when your battery is nearing the end of its life can save you from inconvenient and sometimes disastrous situations.

The goal of this article is not just to inform but also to serve as a practical guide. We will explore different types of rechargeable batteries, from lithium-ion to nickel-metal-hydride, identifying the common and not-so-obvious signs that they're reaching the end of their life cycle. Grounded in real-world research and scientific indicators, this article also touches on the environmental aspects of battery disposal.

Whether you're a tech enthusiast, a sustainability advocate, or simply someone who relies on rechargeable devices in daily life, this comprehensive guide is designed to provide you with the expertise, authoritativeness, and trustworthiness you seek.

Understanding when it's time to replace your battery not only improves your user experience but also has environmental implications. Being informed can help you plan for a replacement in a timely manner, ensuring that you continue to get the most out of your devices while also adhering to responsible e-waste management.
Understanding Battery Basics
Types of Rechargeable Batteries
To fully grasp when a battery is nearing the end of its life, one must first understand the various types of rechargeable batteries available. The most commonly used types are:


Lithium-ion (Li-ion): Found in smartphones, laptops, and electric cars.
Nickel-metal-hydride (NiMH): Often used in household appliances like cordless phones and digital cameras.
Lead-acid: Primarily used in automotive applications and emergency power supplies.
Nickel-cadmium (NiCd): Older technology, gradually being phased out due to environmental concerns.
Each of these types has its own chemistry, and consequently, its own set of characteristics, performance metrics, and longevity markers.


How Rechargeable Batteries Work
A rechargeable battery is essentially a set of electrochemical cells that store energy. When you plug in your device to charge, you're replenishing these cells. But over time, due to a variety of factors like temperature, charging habits, and usage, the cells degrade. This degradation results in reduced capacity and efficiency, which are key indicators of a battery's health.

In the case of a lithium-ion battery, the most commonly used type, two primary electrodes—the anode and the cathode—are separated by a liquid electrolyte. During the charge and discharge cycles, lithium ions move between these electrodes, facilitating the flow of electric current. Over time, unwanted deposits may form on the electrodes, hindering this flow and causing a reduction in the battery's efficiency.

Understanding these basics will give you the foundation you need to assess the lifespan of your battery better. Because each type of battery has its own lifespan and failure signs, recognizing these can help you anticipate when your battery is nearing the end of its life.

By comprehending these essential facts, you arm yourself with the knowledge required to make informed decisions. And making informed decisions is crucial when it comes to battery management, both for optimizing performance and for environmental stewardship.
Common Signs of Battery Deterioration
Recognizing that a battery is on its last legs often involves a blend of science and practical observation. Let's first examine the noticeable symptoms you can detect without specialized equipment.

Reduced Run Time
One of the most straightforward indicators that your rechargeable battery is losing its oomph is a noticeable decrease in run time. Whether it's your smartphone dying faster than it used to or your cordless vacuum not lasting through a cleaning session, a diminished duration between charges is a red flag.

Inconsistent Charge
Inconsistency in charge levels can be another tell-tale sign. You may find that your device's battery percentage jumps erratically, going from 40% to 20% in a matter of minutes, then back up to 35% shortly after. Such fluctuations suggest that the battery is struggling to maintain a stable output and may be nearing the end.

Physical Changes
Although less common, physical changes in the battery can be a direct and urgent sign that the end is near. Look out for:
Swelling: A bloated battery can be dangerous and should be replaced immediately.
Corrosion or Leakage: Signs of corrosion around the terminals or leakage of electrolyte are immediate red flags.
Overheating: If your battery gets uncomfortably warm during normal use, it's a sign of internal issues.
Signs Specific to Device Type
Smartphones: Battery health stats available in settings
Laptops: Sudden shutdowns, even when battery life indicates otherwise
Electric Cars: Reduced range between charges
In summary, these signs are like a battery's way of saying, "Hey, pay attention, I need some care." But to be more precise in your assessment, you may need to delve into some scientific measurements, something we'll explore in the next chapter.

This hands-on, practical knowledge can serve as a quick checklist, letting you identify issues before they become serious problems. Whether it's planning for a presentation or a long road trip, understanding these early warning signals can save you time, money, and stress.
Scientific Indicators: Beyond the Obvious
While visual and experiential cues are helpful, they are not always precise. When precision is essential, we turn to scientific indicators. These require specialized tools and sometimes even expert assistance but can give you an accurate understanding of your battery's health.

Voltage Measurement
Voltage can be a reliable indicator of a battery's condition. In most batteries, a significant drop in voltage corresponds with a decline in performance. By using a multimeter—a device that measures electric current, voltage, and resistance—you can determine the real-time voltage of your battery. Consistently low voltage readings often signify the end of a battery's useful life.

Capacity Testing
Capacity is another quantifiable metric that can offer insights into a battery's condition. This is usually measured in milliampere-hours (mAh) and is indicative of how much power the battery can hold. Specialized battery testers can measure this, offering a more comprehensive view than voltage alone.

Internal Resistance
As batteries age, their internal resistance increases, hindering their ability to deliver power efficiently. Measuring internal resistance requires specialized equipment but can be invaluable for batteries used in critical applications like healthcare devices or electric vehicles.

Software Diagnostics
Modern smart devices and electric vehicles often come equipped with software that can perform diagnostic tests on batteries. These can range from simple battery health reports in your smartphone settings to detailed analytics in electric vehicle management systems.

Professional Testing Services
When in doubt, you can also seek expert assistance. Many service centers offer detailed battery testing, and some manufacturers provide this as part of their warranty or post-warranty service options.

Scientific indicators add a layer of quantitative rigor to the otherwise qualitative judgments we make about batteries. When you have hard numbers to back up your observations, you can make more informed decisions—whether it's for timely replacements or deciding if a warranty claim is warranted.

In summary, a scientific approach offers a nuanced, data-driven lens through which to view your battery's health, thereby allowing you to take timely actions to ensure optimal performance and safety.
Real-world Case Studies
To illustrate how signs of battery deterioration manifest in real life, let's delve into some practical case studies spanning a range of devices and battery types. These examples shed light on how to identify the symptoms we've discussed in a real-world context.

Smartphone Batteries
The iPhone Slowdown Controversy: Apple faced backlash when it was discovered they were slowing down older iPhones. The reason? To protect aging lithium-ion batteries from abrupt shutdowns. This scenario underscores the importance of battery health as smartphones age.
Android Battery Management Apps: Various battery management apps on Android platforms offer detailed statistics and alerts for battery health. Users who monitored these reports were often ahead of the curve in replacing or managing deteriorating batteries.
Aging MacBook Pro: Older MacBook Pros often experience reduced screen-on time, even with light usage like browsing or word processing. Apple's in-built 'System Information' provides a 'Battery Condition' status that can alert users to potential issues.
Windows Battery Report: Windows laptops also offer battery reports that can be accessed through simple commands. These reports provide a wealth of data, including battery life estimates and charge/discharge rates, helping users make informed decisions.

Electric Vehicle Batteries
Tesla Battery Longevity: Tesla electric vehicles have shown impressive battery life, with many reporting minimal range loss even after 100,000 miles. However, some owners experienced decreased range sooner, often linked to specific usage patterns or extreme environmental conditions.
Nissan Leaf: This electric vehicle offers a visible 'State of Health' bar that decreases as the battery ages. When the bar drops below a certain point, it indicates the battery's range and performance have declined significantly.

By studying these real-world scenarios, you can gain insights into what to watch for in your own devices. The lessons from these case studies are transferable to other devices with similar battery technology, equipping you with the knowledge to manage your battery life proactively.

These case studies highlight the essential principle of vigilance: the more you know about your device and its battery, the better you can preempt issues and take action before a battery failure occurs.
The Environmental Aspect: Recycling Your Battery
In an age of increasing environmental consciousness, it's not enough just to recognize when a battery is at the end of its life; it's also crucial to dispose of it responsibly. The materials within batteries can be both hazardous to the environment and valuable for recycling. Let's explore the responsible paths you can take.

Why Recycle?
Hazardous Materials: Many batteries contain toxic substances such as lead, mercury, and cadmium. Improper disposal can result in these substances leaching into the soil and water supply.

Resource Reclamation: Batteries contain valuable materials like lithium and cobalt that can be reclaimed and reused, reducing the need for new material extraction.

How to Recycle
Drop-off Points: Many retailers and electronic stores have dedicated bins for used batteries.
Special Programs: Some manufacturers offer take-back programs where you can send back your old batteries for recycling.
Local Hazardous Waste Collection: Many communities have specific facilities for collecting hazardous waste, including batteries.

The Ethical Dimension
Responsible battery disposal isn't just about following laws; it's also about making an ethical choice. By opting for proper recycling methods, you contribute to a circular economy that benefits both people and the planet.

Environmental Certifications
When buying a new battery, look for certifications like "RoHS compliant" or "ISO 14001," which indicate that the product adheres to international environmental standards, thereby making it more recyclable and less hazardous.

Recognizing the environmental aspect of battery use and disposal aligns with our broader responsibilities as stewards of the Earth. While it may be easy to toss an old battery into the trash, a more conscientious approach serves us all in the long run.