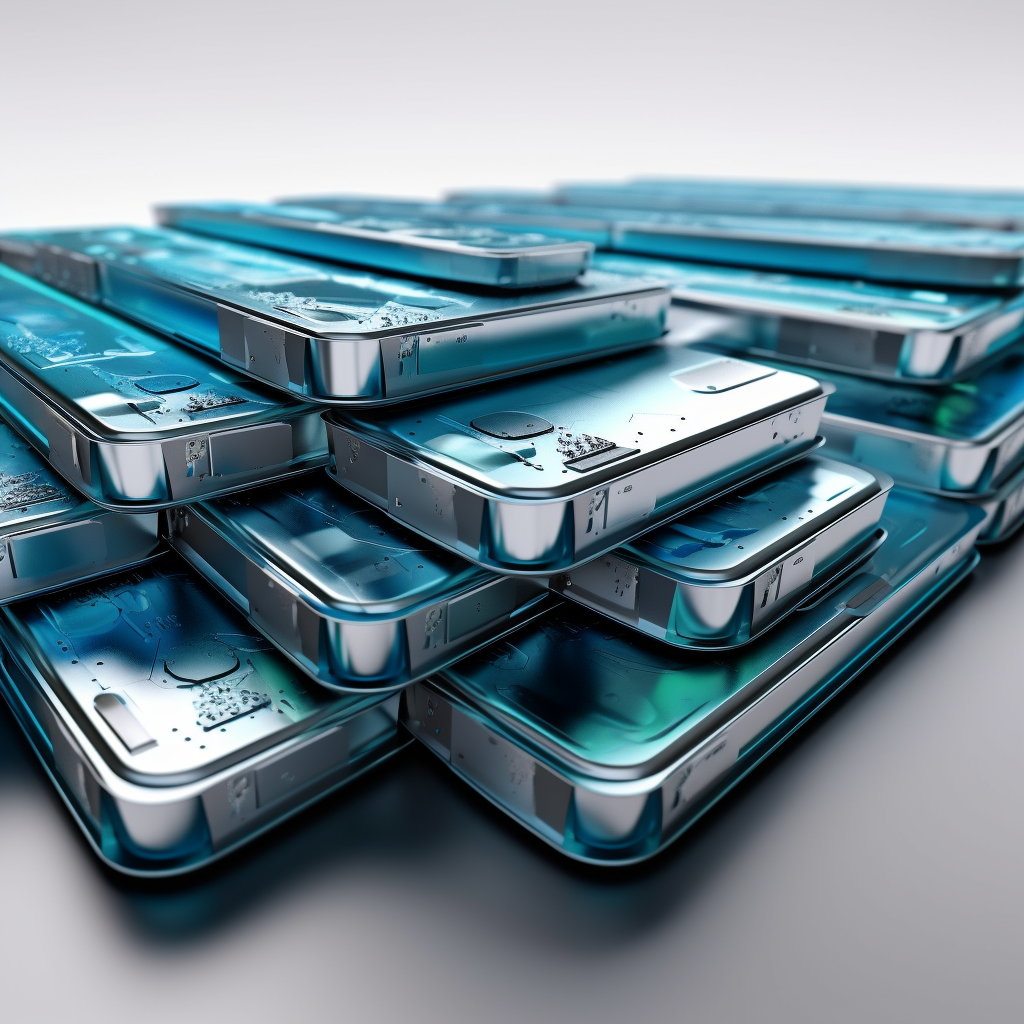 Transforming E-Waste: The Invention Making Mobile Phone Batteries Recyclable
In today's digital age, mobile devices have become an indispensable part of our daily lives. With the rapid advancements in technology, the demand for newer and more efficient devices is constantly increasing. However, this surge in consumption has led to a massive accumulation of electronic waste, posing a severe threat to our environment. One of the most significant contributors to this problem is mobile phone batteries, which are often difficult to recycle and laden with hazardous chemicals. A groundbreaking invention, though, is set to revolutionize the industry by turning recyclable mobile phone batteries into reality. In this article, we explore the innovative technology behind this development and its potential to transform the world of electronic waste management.

Section 1: The Problem with Traditional Mobile Phone Batteries

1.1 The Environmental Impact of Mobile Phone Batteries

Mobile phone batteries have a limited lifespan, and with the increasing number of devices in use, their disposal has become a pressing environmental concern. The majority of these batteries contain heavy metals such as lithium, cobalt, and nickel, which can contaminate soil and water resources if not disposed of correctly.

1.2 Limited Recycling Options

Recycling mobile phone batteries is challenging due to their complex composition and the high costs associated with the process. Consequently, a significant portion of discarded batteries ends up in landfills or incinerators, contributing to environmental pollution and the loss of valuable resources.

1.3 Health Hazards Posed by Toxic Chemicals

When mobile phone batteries are improperly disposed of, the toxic chemicals they contain can leach into the environment, posing severe health risks to humans and wildlife. Exposure to these chemicals has been linked to neurological disorders, respiratory problems, and other health issues.

Section 2: The Game-Changing Invention: Recyclable Mobile Phone Batteries

2.1 The Visionaries Behind the Invention

A group of dedicated researchers and engineers, driven by their concern for the environment and passion for innovation, have developed a novel technology that enables mobile phone batteries to be more efficiently recycled. Their goal is to create a sustainable solution to the growing problem of electronic waste.

2.2 The Science and Technology of Recyclable Batteries

The breakthrough technology behind recyclable mobile phone batteries involves a new battery design that allows for easier disassembly and separation of components. This design enables the efficient extraction of valuable metals and reduces the environmental impact of battery disposal.

2.3 Overcoming Obstacles: Patents, Research, and Development

Bringing this innovative technology to market has involved overcoming numerous challenges, including securing patents, extensive research, and rigorous testing. The team's dedication and perseverance have paid off, and their invention is now poised to make a significant impact on the mobile phone industry.

Section 3: The Environmental and Societal Benefits of Recyclable Batteries

3.1 Reducing Waste and Pollution

By making mobile phone batteries recyclable, this groundbreaking invention can significantly reduce the volume of electronic waste generated and decrease pollution caused by improper disposal.

3.2 Encouraging Sustainability in the Mobile Phone Industry

The development of recyclable batteries has the potential to encourage greater sustainability within the mobile phone industry by promoting the use of eco-friendly materials and the adoption of responsible disposal practices.

3.3 Boosting the Economy through Green Jobs and Innovation

The introduction of recyclable batteries could stimulate the growth of the green economy by creating new job opportunities in recycling facilities and driving further innovation in sustainable technologies.

Section 4: The Future of Mobile Phone Batteries and Beyond

4.1 Expansion into Other Electronic Devices

As the technology behind recycl able mobile phone batteries matures, there is potential for its application in other electronic devices, such as laptops and electric vehicles. This expansion could lead to an even broader reduction in electronic waste and environmental pollution.

4.2 The Role of Government and Industry in Supporting Green Innovation

To ensure the widespread adoption of recyclable batteries, it is essential for governments and the tech industry to collaborate in supporting and promoting green innovations. This support could come in the form of tax incentives, research funding, and the establishment of industry standards that prioritize sustainability.

4.3 The Importance of Consumer Awareness and Action

Consumers play a crucial role in driving the demand for more sustainable and eco-friendly products. By becoming more informed about the environmental impact of their electronic devices and choosing to support companies that prioritize sustainability, consumers can help accelerate the adoption of recyclable mobile phone batteries and other green innovations.

Conclusion

The invention of recyclable mobile phone batteries marks a significant step forward in addressing the environmental challenges posed by electronic waste. By revolutionizing battery recycling, this innovation can help reduce pollution, conserve valuable resources, and promote sustainability within the tech industry. As the technology continues to evolve and gain traction, it serves as a powerful reminder of the importance of innovation in overcoming global challenges and creating a better future for generations to come.