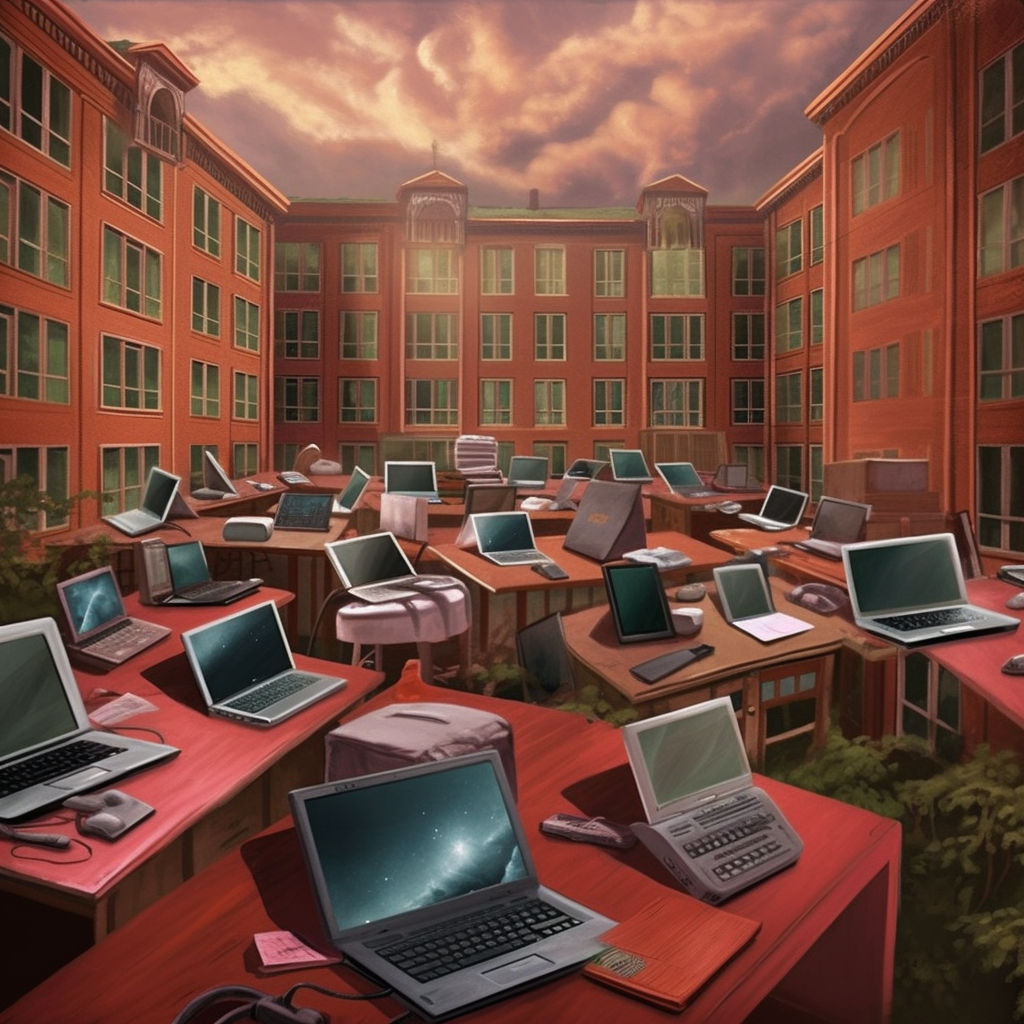 Top 5 College Laptops Under $500: Comprehensive Buying Guide 2023
In the ever-evolving world of technology, having access to the right tools can make a world of difference in a student's life. For college students, one of these tools is a reliable, efficient, and portable laptop. The beauty of having a laptop is its versatility and the convenience it provides, facilitating studying, research, projects, and not forgetting, entertainment.

However, with the vast array of laptops available on the market, and the numerous technical jargon associated with them, finding the right laptop that fits within a $500 budget can seem like a daunting task. Fear not, this comprehensive guide aims to ease the selection process by providing insights into the best laptops for college students under $500. This article will help you understand the key features to consider, evaluate the best options available, and provide tips on maintaining your device, ensuring you get the best value for your money.

Importance of a Laptop for College Students

The laptop has become the quintessential tool for college students, akin to what pen and paper were in the past. It is an essential part of the modern academic journey and plays a vital role in a student's success. Here's why:

Research and Study: With a laptop, the internet becomes your vast, accessible library. You can easily access a wide range of resources, research materials, online textbooks, and more.

Online Learning: With the rise of e-learning, many courses and classes are now online. A laptop enables you to participate in these virtual classrooms, submit assignments online, and access learning material anytime, anywhere.

Productivity: From creating documents, presentations, spreadsheets to managing time and assignments, laptops come with various tools and applications to boost productivity.

Communication: Laptops provide various means of communication such as email, video conferencing, and social media, allowing you to stay connected with professors, classmates, and peers.

Entertainment: Beyond academics, laptops also serve as entertainment devices, offering music, movies, games, and more.

The importance of having a laptop cannot be understated. However, as a college student, you also need to be mindful of your budget. This is why we are focusing on the best laptops under $500, providing you with affordable options that do not compromise on essential features and performance.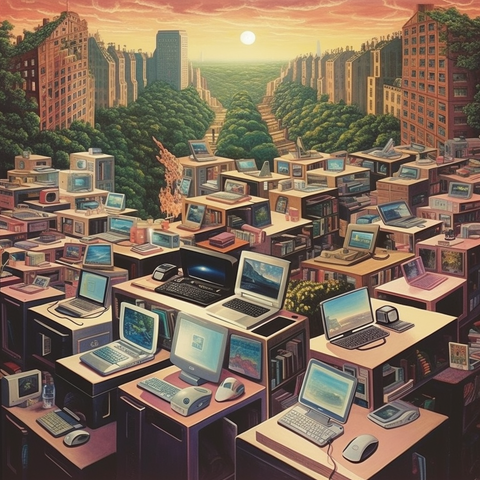 Key Features to Look for in a Laptop Under $500

When shopping for a laptop under $500, it's crucial to know what features to look for to ensure you're making a wise investment. Here are key factors to consider:

Processor: This is the brain of your laptop. A better processor means faster, more efficient performance. For budget laptops, an Intel Core i3 or i5, or an AMD Ryzen 3 or 5 should suffice for most student tasks.

RAM: Random Access Memory (RAM) allows your laptop to handle multiple tasks simultaneously. For a budget laptop, 4GB of RAM is a minimum, but 8GB is ideal.

Storage: Laptops typically come with either a hard disk drive (HDD) or a solid-state drive (SSD). SSDs are faster and more reliable but more expensive. For budget laptops, a 128GB or 256GB SSD, or a 500GB or 1TB HDD, should be sufficient.

Display: Look for a laptop with a screen size that suits your needs. A larger screen may be better for multitasking, while a smaller one is more portable. A resolution of at least 1080p is recommended.

Battery Life: As a student, you'll need a laptop with a battery life that lasts at least through a day of classes

Portability: College students typically move around a lot, so a lightweight, compact laptop can be very beneficial.

Operating System: Most laptops come with one of three operating systems: Windows, Chrome OS, or macOS. Each has its pros and cons and the best one for you depends on your specific needs and preferences.

Connectivity Options: Check the number and types of ports available. USB 3.0, HDMI, and SD card slots are useful to have.

Knowing these key features can guide you in choosing a laptop that caters to your academic needs without breaking the bank.

Top 5 Laptops for College Students Under $500

Finding the perfect blend of performance, durability, and affordability can be challenging. Here's a list of the top 5 laptops under $500 that offer great value for their cost:

Acer Aspire 5: The Acer Aspire 5 combines powerful features in a sleek design. It comes with a 10th generation Intel Core i3 processor, 4GB RAM, and a 128GB SSD. With a 15.6-inch full HD display and a battery life that promises up to 8 hours, this laptop is perfect for students who need a reliable, everyday laptop for their academic tasks.

Lenovo IdeaPad 3: With an AMD Ryzen 5 processor, 8GB RAM, and a 256GB SSD, this laptop is a powerhouse. It features a 14-inch full HD display, offering crisp and vibrant visuals. Its lightweight design makes it easy to carry around campus.

HP 14-dq1033cl: This laptop comes with a 10th generation Intel Core i5 processor, 8GB RAM, and a 256GB SSD. Its 14-inch HD display and long-lasting battery life make it perfect for students who spend long hours working on their laptops.

Dell Inspiron 15 3000: This laptop features an Intel Core i3 processor, 8GB RAM, and a 1TB HDD, providing ample storage for all your files. The 15.6-inch HD display and durable build make it a good choice for students looking for a long-lasting laptop.

ASUS VivoBook 15: The ASUS VivoBook 15 is a well-rounded laptop with an AMD Ryzen 3 processor, 8GB RAM, and a 256GB SSD. It boasts a 15.6-inch full HD display and an ergonomic design, providing a comfortable working experience.

Comparison of Top 5 Laptops Under $500
In the table below, we compare the features of the top five laptops under $500:
| Laptop | Processor | RAM | Storage | Display | Battery Life |
| --- | --- | --- | --- | --- | --- |
| Acer Aspire 5 | Intel Core i3 | 4GB | 128GB SSD | 15.6" Full HD | Up to 8 hours |
| Lenovo IdeaPad 3 | AMD Ryzen 5 | 8GB | 256GB SSD | 14" Full HD | Up to 7 hours |
| HP 14-dq1033cl | Intel Core i5 | 8GB | 256GB SSD | 14" HD | Up to 8 hours |
| Dell Inspiron 15 3000 | Intel Core i3 | 8GB | 1TB HDD | 15.6" HD | Up to 6 hours |
| ASUS VivoBook 15 | AMD Ryzen 3 | 8GB | 256GB SSD | 15.6" Full HD | Up to 7 hours |
How to Maintain Your Laptop to Extend its Lifespan

Now that you've selected a suitable laptop, it's crucial to know how to properly maintain it to ensure it serves you throughout your college years and beyond. Here are some tips:

Protect Against Viruses and Malware: Always have updated antivirus software installed. This will help protect your laptop from harmful viruses and malware.

Regularly Update Your Software: Keep your operating system and other software up-to-date. Updates often include patches for security vulnerabilities and improvements for the system's stability.

Clean Your Laptop: Dust and debris can clog your laptop's vents, causing it to overheat and potentially damage internal components. Regularly clean your laptop with a can of compressed air to remove dust buildup.

Handle With Care: Avoid eating or drinking near your laptop to prevent spills. When transporting your laptop, use a suitable laptop bag to protect it from damage.

Manage Your Battery: Overcharging your laptop can deteriorate its battery over time. Try to keep your laptop's charge between 20% and 80% to prolong the battery's life.

Regular Backups: Regularly backup your files. This ensures that in case of a system failure, your data is safe.

By following these simple steps, you can greatly extend the lifespan of your laptop and keep it running efficiently.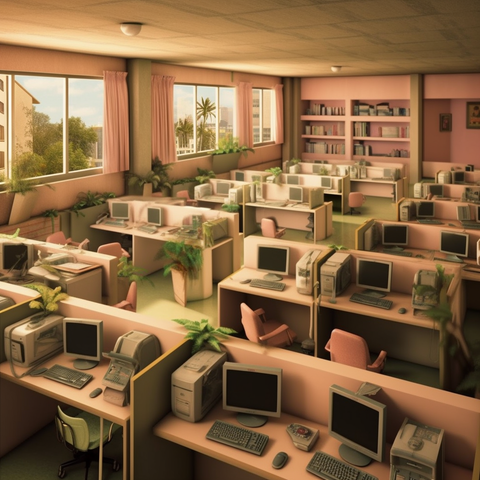 Conclusion

Choosing a laptop as a college student, especially under a budget, can be a challenging task. With numerous options available, understanding what to look for becomes crucial. This guide provides a detailed look into the key features to consider when selecting a laptop, presents a curated list of top laptops under $500, and offers practical tips to maintain your device.

Remember, the most expensive laptop isn't necessarily the best one for you. As a student, you should focus on getting a laptop that caters to your academic needs, is reliable, and fits within your budget. With the right information and a clear understanding of your needs, finding the perfect laptop becomes less daunting and more of an exciting journey.