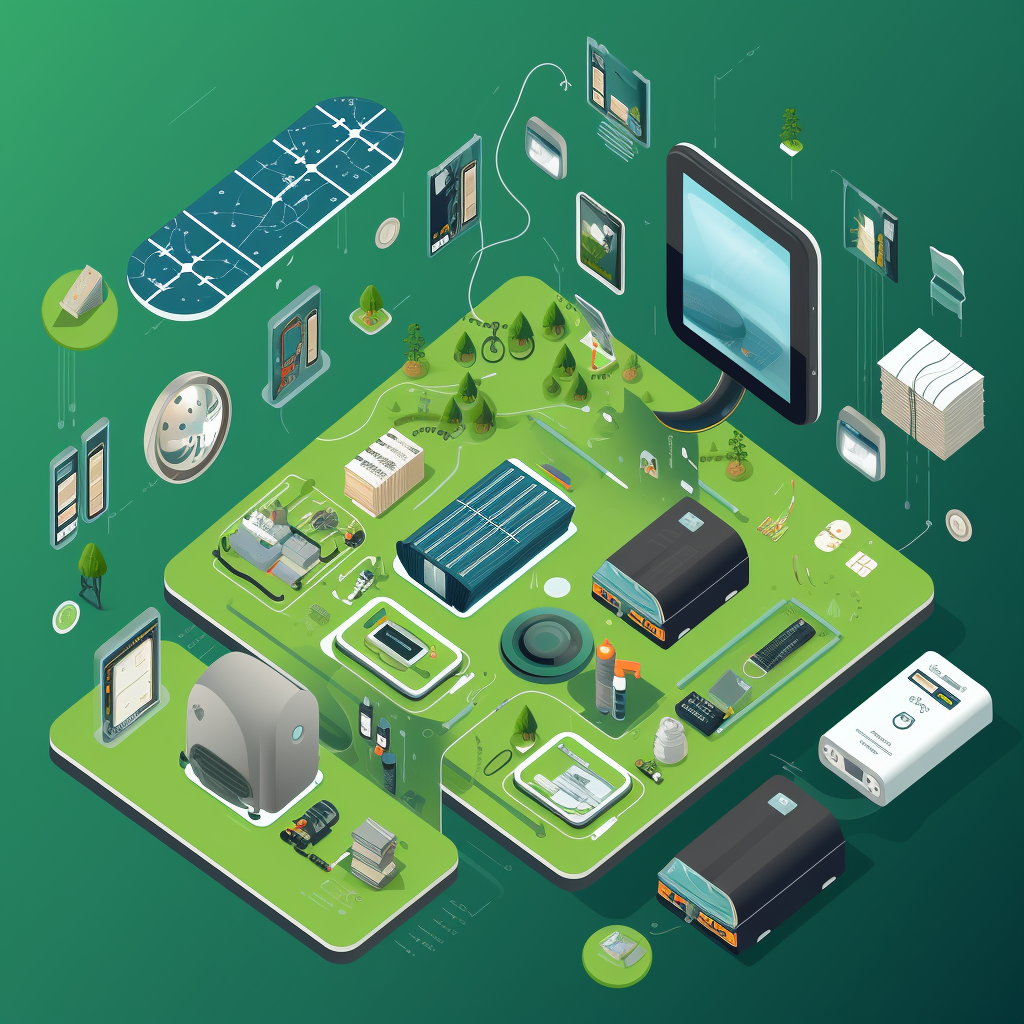 The Complete Guide to Lithium Battery Recycling
As our world becomes increasingly dependent on portable electronics and renewable energy solutions, the prominence of lithium batteries has surged like never before. Yet, this upsurge brings along a plethora of environmental and logistical challenges, including the crucial question: what happens to these batteries when they've outlived their usefulness?

While lithium batteries have revolutionized everything from our smartphones to electric vehicles, their disposal poses risks of pollution and waste. Recycling is touted as an effective strategy to mitigate these concerns, but the process is neither straightforward nor universally understood.
The Importance of Recycling Lithium Batteries
Environmental Concerns
In the 21st century, environmental conservation is not just a buzzword; it's a necessity. Lithium batteries contain a mix of metals and chemicals that can be harmful when disposed of improperly. For example, leaching of hazardous materials like lithium, cobalt, and nickel into the soil can cause water and soil contamination, adversely impacting plant life, aquatic ecosystems, and even human health.

Reusability of Materials
Lithium batteries are packed with valuable materials that can be extracted and reused, reducing the need for raw material mining. Cobalt and lithium are two such elements, both of which are critical in the production of new batteries. Given that approximately 5% of lithium and 10-20% of cobalt is currently recycled in a closed loop—meaning it is reused in new batteries—the room for improvement is considerable.

Understanding these imperative needs makes it all the more essential to explore how lithium batteries are recycled. With benefits that impact not just the environment but also economic scalability, the recycling of lithium batteries becomes a topic of undivided attention.
The Different Types of Lithium Batteries
Before diving into the nitty-gritty of the recycling process, it's essential to understand the different types of lithium batteries that are commonly in use. Each type has its own set of materials and construction, which in turn dictates the appropriate recycling procedures.

Lithium-ion (Li-ion)
These are the most commonly used lithium batteries today. Found in everything from laptops to electric vehicles, Li-ion batteries use lithium cobalt oxide or similar compounds as the cathode, and graphite as the anode. Their widespread use makes them a primary candidate for recycling programs.

Lithium Iron Phosphate (LiFePO4)
LiFePO4 batteries offer a safer, longer-lasting alternative to Li-ion batteries and are frequently used in renewable energy projects and electric vehicles. They contain an iron phosphate cathode and a graphite anode. These materials are less toxic, making the recycling process somewhat simpler.

Lithium Polymer (LiPo)
Lithium Polymer batteries are often found in portable electronic devices like smartphones. Unlike Li-ion batteries, which use a liquid electrolyte, LiPo batteries use a solid or gel-like electrolyte, which makes them lighter and more flexible but also poses unique recycling challenges.

By understanding these distinct types of lithium batteries, we can better appreciate the complexities involved in their recycling process. Each type requires a different approach to disassembly and material recovery, underscoring the need for specialized recycling technologies and methods.
The Lithium Battery Recycling Process
Understanding the intricacies of lithium battery recycling requires a deep dive into the multiple steps involved, from the point of collection to the final recovery of valuable materials. The following sections elucidate these steps:

Collection and Sorting
The first step in recycling lithium batteries is their collection and subsequent sorting. Various organizations and governmental bodies often have designated collection points for used or discarded batteries. Once gathered, these batteries are sorted based on their type and condition. Sorting is crucial for determining the subsequent recycling method and ensuring safety during the process.

Mechanical Processes
Before the chemical components of lithium batteries can be safely extracted, they undergo a series of mechanical processes. These include shredding to reduce size and magnetic separation to remove ferrous metals. These steps make the subsequent recovery of metals and other materials more straightforward.

Pyrometallurgical Process
In this high-temperature process, batteries are subjected to smelting, typically in a furnace. While effective for metal recovery, especially cobalt and nickel, this method has its drawbacks, such as high energy consumption and greenhouse gas emissions. Moreover, lithium is usually not recovered in this process, which undermines the potential for reusability.

Hydrometallurgical Process
An alternative to pyrometallurgy, the hydrometallurgical process involves the use of aqueous solutions to recover metals. After mechanical pre-treatment, the materials are leached into acids or other solutions to isolate metals like lithium, cobalt, and nickel. This method has its own set of challenges but is often viewed as more environmentally friendly and effective for lithium recovery.

By examining these steps, one gains a comprehensive understanding of the meticulous and complex efforts that go into recycling lithium batteries. However, this process is not without its own set of challenges, which we will delve into in the subsequent chapter.
Challenges in Lithium Battery Recycling
Despite the critical importance and developing technologies for lithium battery recycling, several challenges persist that hinder the process from being as efficient, economical, and widespread as it ideally should be.

Technological Limitations
Current technologies are not fully equipped to recover all components of lithium batteries efficiently. While metals like cobalt and nickel are often extracted effectively, lithium recovery is less successful. Inadequate technology to handle different types of lithium batteries further complicates the process, requiring substantial investments in R&D.

Economic Viability
Economic constraints often deter extensive recycling efforts. The cost of recycling can sometimes exceed the value of the recovered materials, particularly in the case of lithium. With the market demand for raw lithium being relatively low compared to other metals like cobalt or nickel, financial incentives for lithium battery recycling can be lacking.

These challenges underscore the necessity for innovative solutions that not only make recycling more efficient but also economically viable. Given the pressing environmental concerns and the ever-growing use of lithium batteries, overcoming these challenges is of paramount importance.
Future Innovations in Lithium Battery Recycling
As technology advances, the prospects for more effective and sustainable lithium battery recycling are brightening. Innovations are particularly being focused on overcoming the existing challenges. Here's a glimpse into what the future holds:

Automation and AI in Sorting
The manual sorting of lithium batteries is not only labor-intensive but also prone to errors. Emerging technologies are incorporating automation and Artificial Intelligence to improve accuracy and efficiency in the sorting process, which is critical for subsequent recycling steps.

Eco-friendly Leaching Agents
Traditional hydrometallurgical processes often use harsh acids that can be environmentally damaging. Researchers are experimenting with more eco-friendly leaching agents to recover valuable metals, thereby reducing the environmental footprint of the process.

Closed-Loop Systems
A closed-loop system aims to reintegrate recovered materials directly back into the manufacturing of new batteries. Such systems could greatly enhance the economic viability of lithium battery recycling by reducing the demand for new raw materials.

Advanced Recovery Techniques
Several pilot projects are exploring new ways to improve lithium recovery specifically, making the process more profitable and effective. Innovations like direct recycling, where certain battery components are refurbished rather than broken down, are also gaining attention.

These innovations mark a positive trajectory towards making lithium battery recycling more efficient and sustainable. As we move forward, a collaborative effort between policymakers, researchers, and industries will be crucial to fully realize these advancements.

Conclusion


In an era where lithium batteries are virtually omnipresent, understanding their life cycle, specifically their end-of-life management, becomes a necessity. From mitigating environmental impact to leveraging economic opportunities, the recycling of lithium batteries is an integral component of sustainable development. While challenges exist in terms of technology and economics, the future is replete with innovations aimed at overcoming these obstacles.

Through comprehensive discussions on the types of lithium batteries, their recycling processes, challenges, and future avenues, this article has endeavored to provide a thorough understanding of a complex yet crucial subject. As consumers, policymakers, and industry players, our collective awareness and efforts can make a substantial difference in how effectively we manage this essential resource.
Frequently Asked Questions (FAQs)

1. Why is it important to recycle lithium batteries?
Recycling lithium batteries helps prevent soil and water pollution by ensuring that toxic materials are safely processed. It also allows valuable materials like cobalt and lithium to be reclaimed for the manufacture of new batteries, reducing the demand for mining raw materials.

2. Are all types of lithium batteries recyclable?
Most types, including Lithium-ion, Lithium Iron Phosphate, and Lithium Polymer batteries, are recyclable to varying degrees. However, the efficiency of recycling depends on the technology used and the specific materials that need to be recovered.

3. What happens if lithium batteries are not recycled?
Improper disposal can lead to harmful materials leaking into the environment, posing risks to soil, water, and air quality. It can also lead to the wastage of valuable materials that could have been recycled and used in new products.

4. What are the current methods for recycling lithium batteries?
The main methods include mechanical processes, pyrometallurgical processes, and hydrometallurgical processes. Each has its own merits and drawbacks, which are still the subject of ongoing research and development.

5. What are the main challenges in lithium battery recycling?
Technological limitations in recovering all valuable materials and the economic viability of the recycling process are key challenges. Current methods can be energy-intensive and may not recover materials like lithium as efficiently as other metals like cobalt or nickel.