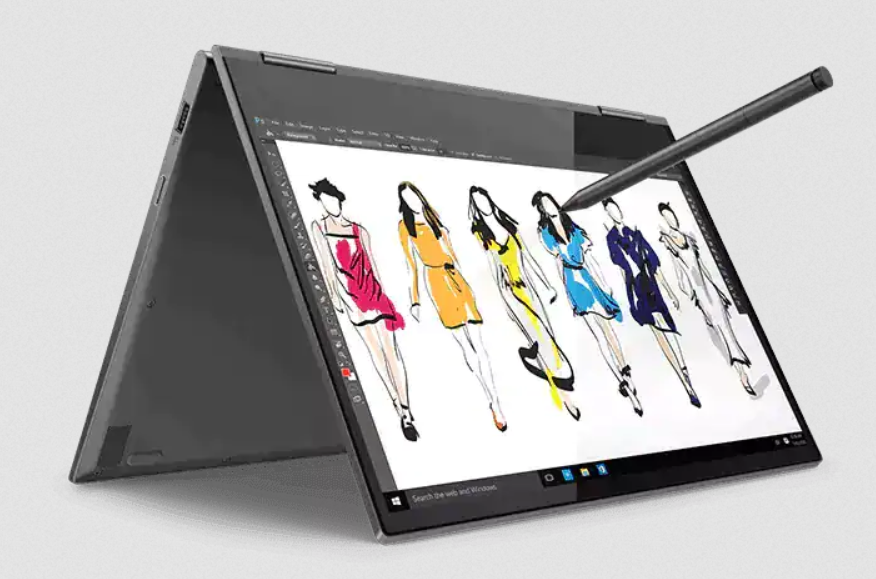 Lenovo Yoga 730-13IKB: A Comprehensive Review
The
Lenovo
Yoga 730-13IKB is a versatile and powerful laptop that is designed for those who require a device that can handle both work and play. With its sleek design, vibrant display, and robust performance, this laptop is a great choice for anyone looking for a high-quality device that can handle all of their computing needs.
One of the standout features of the Lenovo Yoga 730-13IKB is its flexible design. This laptop can be used as a traditional laptop, a tablet, or anything in between, thanks to its 360-degree hinge. This means that users can switch between using it as a laptop, tablet, tent, or stand mode, depending on their needs and preferences.
Another great aspect of this laptop is its display. With a 13.3-inch IPS panel, the Lenovo Yoga 730-13IKB offers a bright and clear viewing experience, making it ideal for watching videos, browsing the web, or working on documents. The display also features thin bezels, which help to maximize the amount of screen real estate available, making the device feel more compact and portable.
Under the hood, the Lenovo Yoga 730-13IKB is powered by an 8th generation Intel Core i5 or i7 processor, depending on the configuration. This, combined with 8GB or 16GB of RAM, ensures that the device can handle demanding applications with ease. For storage, the laptop comes with a solid-state drive, which provides fast and responsive performance.
When it comes to ports and connectivity, the Lenovo Yoga 730-13IKB has a good selection of options, including two USB-A 3.0 ports, one USB-C port, a headphone jack, and an HDMI port. It also features Wi-Fi 802.11ac and Bluetooth 4.1, allowing users to stay connected to the internet and other devices while on the go.
In conclusion, the Lenovo Yoga 730-13IKB is an excellent laptop that offers a great combination of design, performance, and versatility. Whether you are a student, a professional, or just someone who wants a laptop that can handle all of your computing needs, this device is definitely worth considering.