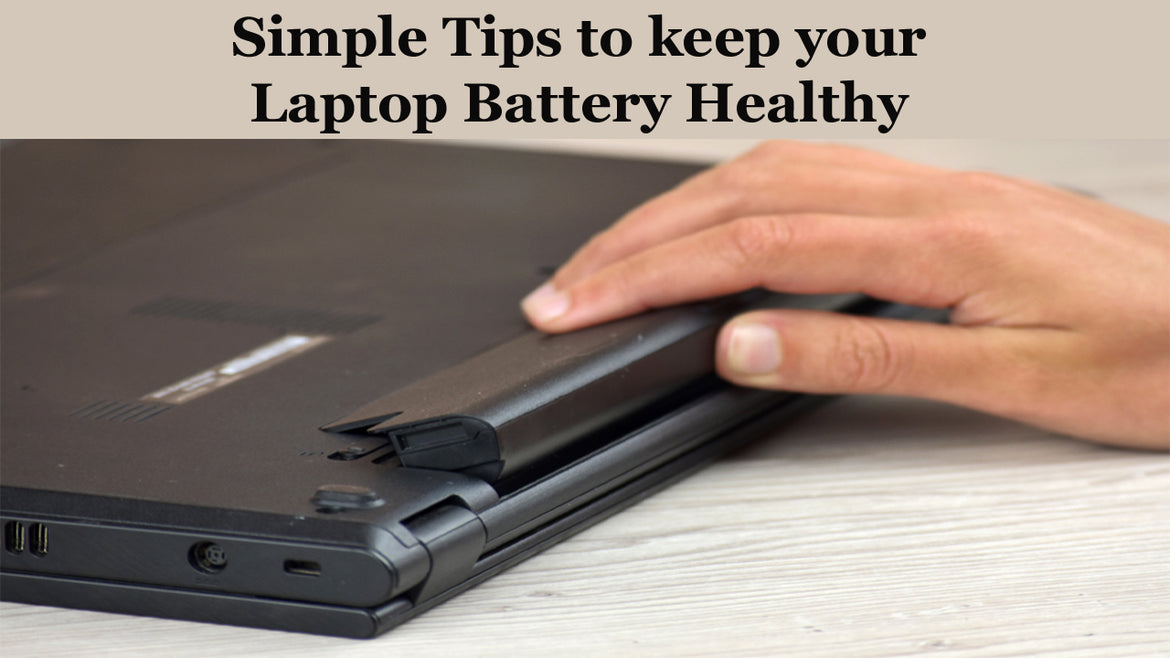 How to Maintain Your Laptop Battery and Extend Its Life
As we rely more and more on laptops for work and entertainment, the importance of maintaining the battery's health becomes increasingly important. Not only can a dead battery be frustrating, but it can also lead to costly replacements. Here are some tips to help you maintain your laptop battery and extend its life.

Adjust Display Settings
One of the biggest battery drains is the display. By reducing the brightness of your screen, you can significantly extend the life of your battery. Some laptops also come with power-saving modes that can be enabled to adjust the screen's brightness automatically.

Turn off Unused Devices
Turning off Bluetooth, Wi-Fi, and other unused devices can help to preserve battery life. These devices can continue to drain your battery even when they are not in use.

Use the Right Power Adapter
Using a power adapter that is not meant for your laptop can damage the battery and reduce its lifespan. Be sure to use the correct adapter for your laptop.

Don't Overcharge Your Battery
Overcharging your battery can cause it to lose its ability to hold a charge. To avoid this, unplug your laptop once it's fully charged.

Keep Your Laptop Clean
Dirt, dust, and debris can clog up the air vents, making it harder for your laptop to stay cool. This can lead to increased battery drain and reduced lifespan. Clean your laptop regularly to keep it running at peak efficiency.

Keep Your Laptop Cool
Laptops generate heat, and excessive heat can damage the battery. Keep your laptop cool by using a cooling pad or placing it on a flat, hard surface that allows air to circulate around the device.

Use Battery-Saving Software
Many laptops come with built-in battery-saving software that can help you extend the life of your battery. This software may include power-saving modes or options to shut down unused applications.

By following these simple tips, you can extend the life of your laptop battery and reduce the need for costly replacements. Remember to adjust your display settings, turn off unused devices, use the right power adapter, avoid overcharging, keep your laptop clean and cool, and use battery-saving software.